Multiple Payment Options The Key to Generating Revenue
10 June, 2010 - Mumbai, India
As an eMerchant, you would agree that the key purpose of taking your business online is to expand your business to include audiences living beyond your geographic boundaries. To be successful in this venture, you have to have constant stream of traffic to your website and the means to convert these visitors into customers. A Payment Gateway with a versatile range of payment will ensure that no customer abandons transactions mid-process because you do not offer his credit card, debit card or net banking option.
CCAvenue, your online payment gateway provider provides you with a strong online sale net with 5 credit cards, 18 debit cards, 35 Indian net banks, cash card and 2 mobile payment options. This range of options enables you to capture audiences around the world easily.
The Payment Options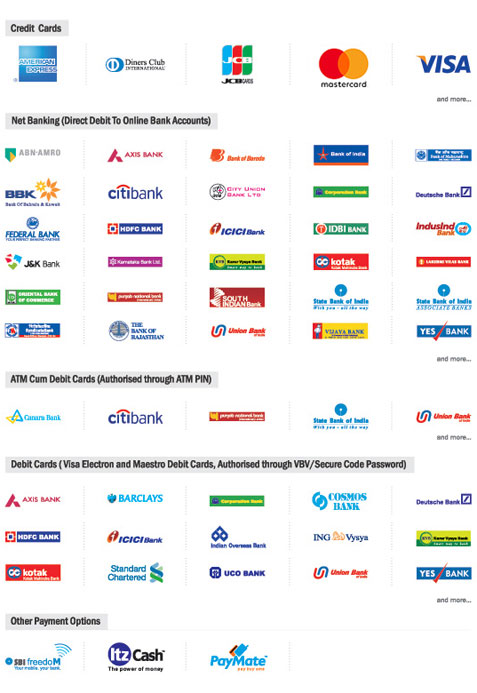 To summarize, with CCAvenue, you get a range of payment options that enables you to reach and close sales instantly with audiences from around the world and from different sections of society.