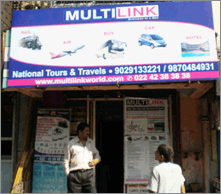 Multilink, the online service provider will now provide its agents with a wider travel offering through its tie-up with HotelsAvenue, the world's greatest travel affiliate solution.
Multilink Online Services provides retailers with 'Business in a box' business opportunities. Its 8000 and growing retailer network sell all types of services such as Online Travel Bookings, Online Utility Services and Online Insurance. It offers a variety of services in each service category. In Online Travel Bookings, it offers services such as - Book online flights, railways, hotels, packages and car rentals with receive instant confirmation. In Online Utility Services, it offers services such as - Instant mobile recharges, pay for bill payments and movie tickets, and other financial services. In Online Insurance, it offers services such as - Issue instant insurance, general insurance and life insurance. While hotels room bookings is already a part of the services offered by Multilink, the number of hotels is limiting in number and locations. To expand their hotel inventory options and ensure that its retailers can thoroughly capitalize on the revenue generating opportunity of hotel accommodation reservations, Multilink has chosen to sign an agreement with HotelsAvenue.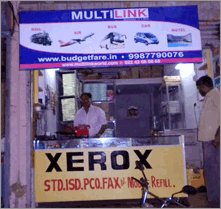 HotelsAvenue is India's biggest hotel room consolidator. It helps hotels by developing an extensive and expansive distribution network to sell its affiliated hotels' room inventory. Currently, there are over 1,00,000 globally situated hotels affiliated with the HotelsAvenue solution. Through the agreement with HotelsAvenue, Multilink retailers will now get real time hotel room inventory access to these 1,00,000 + hotels. What makes HotelsAvenue special is that it is not only an end-to-end solution, wherein it takes care of the technology, contracting with the hotels and fulfillment of hotel rooms and packages, it is the fact that it brings in inventory of hundreds of one star and two star stand-alone properties all over India. Multilink will be able to cater to and make reservations from all types of customers from factory workers to business owners.
HotelsAvenue also gains from the agreement as Multilink has 8000 plus growing established retailers across India. HotelsAvenue has been aggressively establishing an all India distributor network in the past year. With signing deals with established players like Yes Bank, OSS Retail, Done Cards, Oxigen, ITZ Cash and Multilink it has created a distribution network, that the public already trusts. HotelsAvenue affiliated hotels now have a presence in almost every corner of India from the biggest metros to the smallest towns.
Mr. Chirag Shah, Founder, Multilink Online Services
, on the tie-up with HotelsAvenue, said, "At Multilink, our aim is to offer a safe 'Business in a box' to Indian retailers without compromising on their privacy with one point solution. We have a range of online services such as Mobile Recharges, General Insurance, Flight Bookings, Car Rentals and even Hotel Booking. The tie-up with HotelsAvenue will enhance the hotel options available with our agents and hopefully increase the number of bookings and earnings."
Vishwas Patel, CEO, Avenues
says, "Multilink Online Services has a widespread pan-Indian agent base, which makes them perfect partners to make our hotel rooms available in every nook and corner of the country. The tie-up with Multi-link in addition to our tie-ups with Suvidhaa, Done Card, One Stop Shop, ItzCash, Oxigen and Yes Bank is yet another step towards achieving immense depth of penetration in the country and ensuring that our affiliated hotels receive maximum exposure and revenue generating opportunities."
About Multilink
Multilink Online Services Company incorporated in a year 2006 by
www.multilinkworld.com
is Marketing Company based in Mumbai. It is spread all over India and is truly diversified with its business activities. Multilink offers Indian retailers a safe 'Business in a box' business opportunity without compromising on their privacy with one point solution.
Currently, 8000 and growing retailers located across India use Multilink's services.