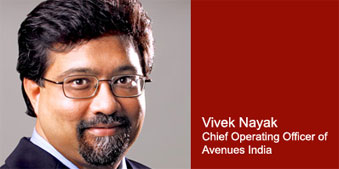 CCAvenue, South Asia's largest payment gateway, has proudly announced the inclusion of DBS Bank Ltd to its ever increasing payment network. It has now become the First and Only Payment Gateway to offer DBS Bank's Net Banking facility. Customers of DBS Bank can now shop online at thousands of merchant websites powered by CCAvenue.com by paying conveniently through a direct debit to their bank accounts.
India Today virtually every Industry is in need of a booster dose and the Payments Industry is no exception. A strong and supportive regulatory ecosystem is the need of the hour. Government regulations and compliance requirements must be reviewed periodically and changed, if necessary, to accommodate the entry of new payment types and channels in the market. Government must take proactive steps that would help boost the online and offline segments of the Payments Industry, while ensuring that economy moves steadily towards a cashless system.
The recent news coming in is that the FDI in eCommerce might get the support of the Prime Minister's Office. Mr. Shivshankar Menon, the National Security Advisor, has advised that FDI provisions for multi-brand retail stores should be extended to eCommerce. Last September, the Government had permitted up to 51% FDI in multi-brand retail stores but restricted it for eCommerce. If this provision is implemented, it will open up the doors and give a major boost to the sector. This is exactly the kind of supportive regulatory framework that is required at this point in time for the payments industry.
We also need a supportive and enthusiastic banking system to catalyse the growing Payment Industry. In recent times, RBI has become more customer-centric and this approach seems fair.
The central bank encourages the financial services industry to align itself with its larger goal of financial inclusion in order to move towards a cashless economy. This policy will widen the sales funnel for merchants by tapping the vast UNBANKED customer base in rural areas. The implementation of RuPay Debit Cards in our payment networks is also a move to give a boost to this world-class retail payment system. According to NPCI, RuPay's parent body, more than 3 million RuPay cards have already been issued and the number is expected to reach 10 million by the end of the year.
Another NPCI initiative, IMPS is aimed to give a strong impetus to the Indian payment industry. It enables instant payment, 24x7 from one mobile user to another using a 7-Digit MMID (Mobile Money identifier). Account holders of participating banks can avail the IMPS facility to make payments directly from their mobiles or even as an online payment option on merchant websites that are accessible on desktops and laptops too. This move is expected to fetch rich dividends mainly because of the ever increasing mobile customer base. Presently, there are estimated to be over 950 million mobile phone users in India with the number of smartphone users reaching 67 million.
The infrastructure and technology requirements must be the next in line. Robust and scalable infrastructure is needed to handle the large business volumes. Also this helps make the most of the opportunities that could arise in the future. The current infrastructure needs to be upgraded in order to accommodate innovations in payments and the expected growth in transaction volumes. Constant enhancements in the infrastructure and technology will help in improving the productivity, reducing the margins of middlemen and in turn lowering acquisition costs for the end consumers.
Also the Payment Industry in India must dovetail the overall growth of eCommerce sector. Indian eCommerce was estimated to be worth more than $14 billion in 2012-13 compared to $6.3 billion in the year 2011. The growth is evident, however compared to the latest global numbers which mention that internet sales have crossed a Trillion USD, a lot still needs to be done. On the other hand, the current market size of the Online Payments Industry is estimated to be worth over INR 18,000 Crores. In order to keep pace with rapid developments in eCommerce, the various players in the Industry would need to innovate constantly or even change their present business models altogether.
Merchant integrity along with customer confidence and trust are the other key drivers of the Payments Industry. No one will transact with a merchant who has a dubious reputation.
Individuals prefer to buy merchandise from GENUINE businesses who are usually the tried and tested merchants with HONEST margins. The chief reason behind this consumer behavioural pattern has been the several instances of fraud committed by online merchants. Recently there were news reports that a group of conspirators defrauded several banks and lenders in the New Jersey area of the US. Authorities claim that the scam involved thousands of fake identities, bogus companies, collusive merchants and fraudulent credit cards. They "pumped up" credit lines based on false data to receive huge loans that were not repaid. According to a Nilson Report, the total value of losses for Credit, Debit and Prepaid Cards crossed $11.27 Billion globally in 2012, which is a YoY increase of 14.6% over 2011.
This being the global scenario, the Industry in India has stringent norms to keep check on such instances. RBI's mandate on additional security parameters helps curb the cases of online frauds in India. Nevertheless, there have been few instances of payment frauds. The recent arrest of the CEO and the COO of Timtara.com was in response to numerous complaints from customers of being defrauded. The company was forced to close down its operations.
Building customer confidence is not only important but a necessity in this industry. We at CCAvenue are firm believers in the 'Customer-First' principle, and always strive to give our merchants the best support at all times.
It is necessary for businesses to maintain an efficient customer service team to handle the queries and provide valuable assistance at all times. Businesses must endeavour to engage more with customers so as to win their trust and build a fruitful, lasting relationship with them.
In my view, with changing consumer habits, the industry along with regulatory authorities must adapt to achieve sustained or, perhaps, even exponential growth. The payment industry has a huge scope, but when it comes to cashing on opportunities, a more positive approach is the key!!