CCAvenue, a popular payment gateway provider has announced a new payment system which will allow sellers to quickly sell and collect payments from social platforms. Called S.N.I.P., it stands for Social Network In-stream Payments. The idea is nice as it reduces the setup for the merchant and gives an easy way to monetize social for brands.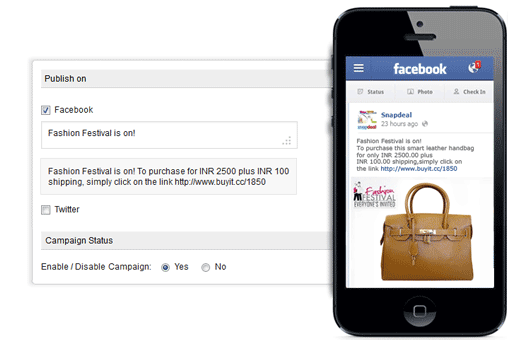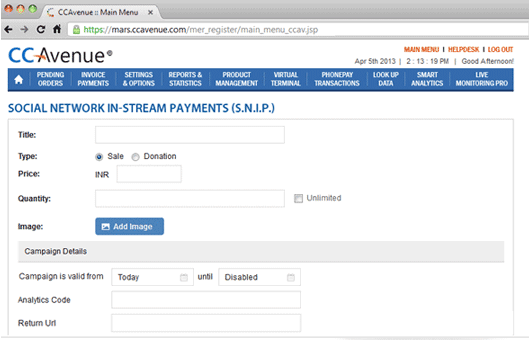 The company says that its product will enable users to sell their stuff over all social networks and the page lists Facebook, Google+, Twitter, Whatsapp, Pinterest and Tumblr as supported. Besides social networks, the company says that the service works offline too. All you have to do is create a QR code. When a customer sees your offline ad or hoarding, they can scan the code and be taken to the live S.N.I.P. link so that they can buy it instantly.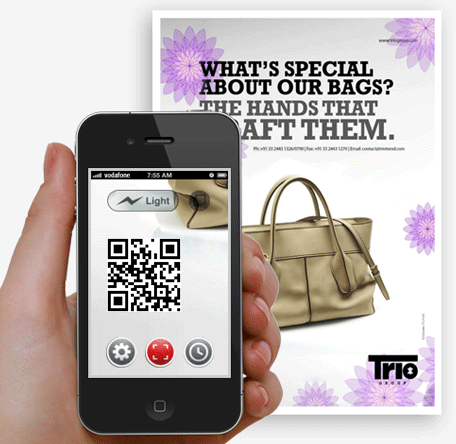 Merchants have to sign-up for the service and create campaigns via the S.N.I.P. dashboard. The QR code and links are mapped to the inventory after you enter campaign details, price, product image etc. The service seems to be majorly targeted towards mobile users and will give these users an incentive to buy things quickly without any hassle. The S.N.I.P. payment page is responsive though and will adjust itself to other devices also. This development comes soon after PayU India announced PayU Paisa, a simplified payment collection system for merchants. Finally, companies in the country are focusing on making payments simple, because that is bound to make more people transact online. If you are interested in selling your stuff on your social channels, you should give S.N.I.P. a try.